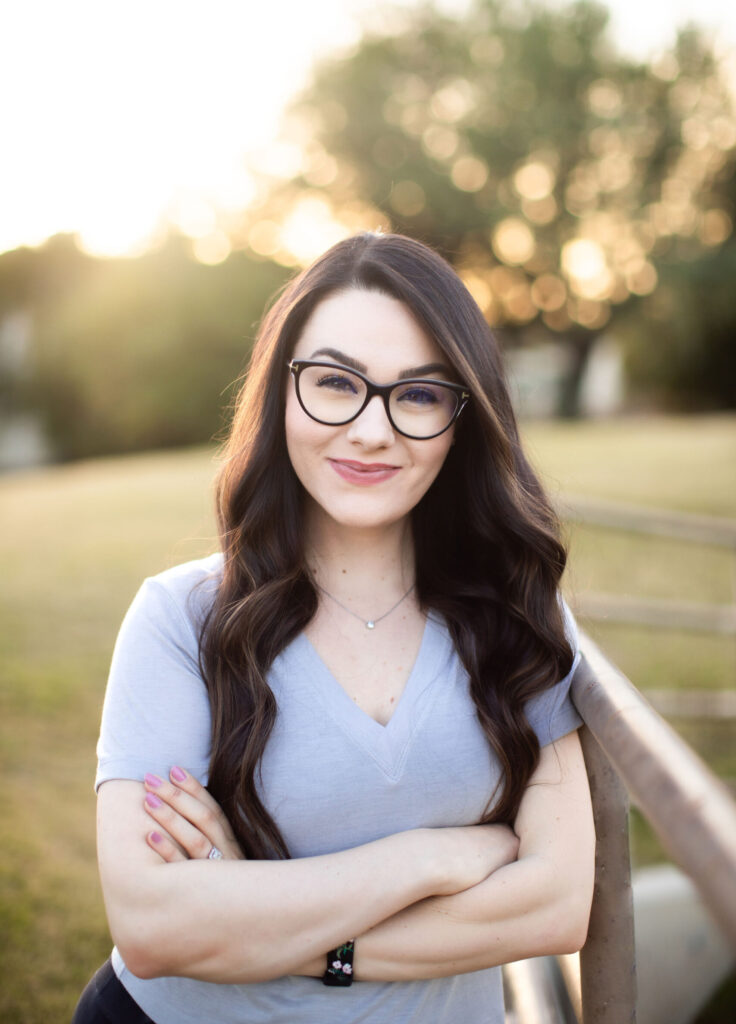 I'm Rach, your health and hormone bestie, and I'm so glad you're here! My role as a Holistic Nutritionist, Women's Health and Hormone Specialist, and Integrative Nutrition Health Coach is to provide you with health, nutrition, fitness, and lifestyle support to be the best version of yourself. 
I began my own health journey 12 years ago and wish so much that I would have had a coach to help me through the tough stuff. I look back now and wonder how much faster I would have made progress if I had someone in my corner to give me guidance, advice, and answers to questions I couldn't figure out myself.
My own journey inspired me to become that person for YOU because my life has been so transformed through the work I've done and I want you to be the person you always knew you could be!
Learn about me and my programs
What my clients are saying
"When I was coming out of college and trying to navigate adulthood, Rachel really helped me figure out what my body wants and needs PLUS what it does not want or need. She helped me take a holistic view of my lifestyle, which was an approach I absolutely loved! Backed by science and what feels best for my body personally, Rachel provided the healthy habits I've been looking for that I can sustain throughout my life! Thank you Rachel!"
"As someone who has struggled with food anxiety and binge eating, I was nervous to work with a nutritionist in fear that it would make me obsess about food more. Quite the opposite happened working with Rachel! I was able to let go of guilt and anxiety around food and start eating in a way that made my body feel great! I now know that I can eat what I love, don't have to count calories, and can ENJOY my life while losing weight and feeling like myself again. Thank you Rach, I'm so grateful for you!"
"After I got engaged, I knew I wanted to shed a few pounds, clear up my skin, and get that 'glow' everyone talks about. I had no idea where to start and Rach's Bridal Bootcamp made it so easy! I was able to implement the changes into my life and busy schedule without adding stress to my life. When my wedding day came, I felt amazing in my own skin, my dress fit perfectly, and I definitely had the 'glow.' I can't thank Rach enough for helping me look my best on the most important day of my life!"
"When I started working with Rachel, I was tired. Tired of feeling sick all the time, tired of hating my body, and tired of being tired. After completing the program, I'm feeling so much better, I'm not exhausted all day, and I feel like I have a realistic set of tools to use to help take good care of my body for life! Rachel catered the program to my specific needs, history, limitations and stubbornness. We didn't move on to the next step until I felt like the previous step was something I could do for the rest of my life. She truly cared about me and cheered me on the whole way!"
"When I first found Rachel, I was at a low point in my life. I had insomnia, was feeling horrible everyday, and had tried ever trend out there to try to make myself healthier, lose weight, and to gain more energy throughout the day. Once I starting working with Rachel, I slowly started to feel a change in my daily routine and lifestyle. I felt the energy come out of no where and felt better about myself and what I was doing. I was slowly starting to gain my confidence back. Rachel helped me find my way back to myself, and I'm so grateful for her!"
"I came to Rachel after not being able to conceive for almost a year and my doctor telling me 'I was just going to have to do fertility treatments.' I didn't believe that it was time for that yet and knew there was more I could do for my body naturally. Rachel immediately made me feel at ease, de-stigmatized fertility issues, and told me that we were in my journey together. After getting the right labs done, fixing underlying issues in my body I didn't even know about, and optimizing my body/life for pregnancy, I conceived naturally only 4 months later! I'm so excited to welcome my daughter in 2022 and know Rachel played a huge part in making this miracle happen!"
"Rachel is my saving grace in life! She's so knowledgeable, is fair and balanced, and truly looks out for YOUR health. I feel well taken care of by her and will continue to seek her support during my journey in life!"
"Rachel has helped open my eyes to truly healing and taking care of my body. I thought I ate healthily, but working with her made me realize how much further I needed to go because of the ingredients in our food, products we use daily, etc. We identified supplements and behaviors to optimize my body processes and remove what is not beneficial to me, and I am now on a lifelong journey!"
"Rachel is such a light when you see no hope or light. She keeps providing support, resources and options for you no matter how difficult your case may be. She doesn't just say take this pill and everything will be better, she shows you how to make better choices so YOU can make the change. You will not regret working with Rachel and seeing what you can actually do when you are guided and supported!"
"Rachel is amazing and very knowledgeable. She has helped me become aware of issues I was having and why, and suggested ways to correct my imbalances. I feel better in my body, have had less illness, and have dropped 10 pounds, which is something I have not been able to do in years. I am now equipped to continue seeing amazing results with the knowledge and practices I have set in place thanks to Rach!"