My Signature Program:

Best You EVER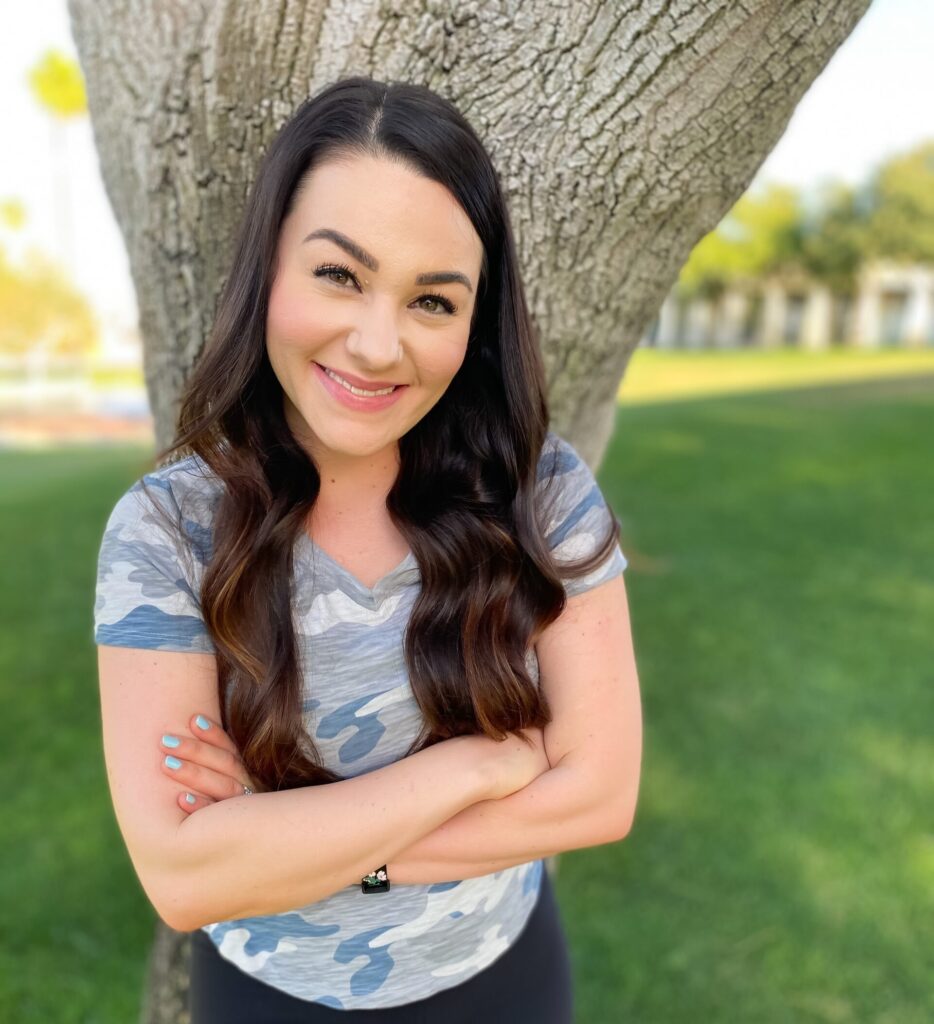 I'm Rach, your health BFF, and I'm so glad you're here! My role as a Holistic Nutritionist, Women's Health and Hormone Specialist, and Integrative Nutrition Health Coach is to provide you with health, nutrition, fitness, and lifestyle support to be the best version of yourself. I began my own health journey 12 years ago and wish so much that I would have had a coach to help me through the tough stuff. I look back now and wonder how much faster I would have made progress if I had someone in my corner to give me guidance, advice, and answers to questions I couldn't figure out myself.
My own journey inspired me to become that person for YOU because my life has been so transformed through the work I've done and I want you to be the person you always knew you could be!
Through my signature 6-month Best You EVER program, I help you heal your body from the inside out by getting to the root cause of your symptoms. Together, we'll order diagnostic testing that best suits your needs, create a customize plan to resolve your symptoms, and I'll arm you with the tools necessary to maintain your results for life! I've dedicated my life, and practice, to women's health because I personally felt under served by our health care system during my own journey. You're in the right place if you're struggling with stubborn weight loss, chronic stress or fatigue, hormone imbalances (including symptoms related to your period, PMS, acne, hair loss/overgrowth, PCOS, or Endo), thyroid dysfunction, autoimmune symptoms, struggles with fertility, food allergies, or digestive issues.
This program is perfect for anyone who is:
Trying to lose weight on their own with no success and is feeling frustrated and discouraged.

Dealing with chronic stress and fatigue and are ready to get their energy back.

Suffering with terrible periods, PMS symptoms, or an irregular cycle

Currently using a form or hormonal birth control and wants to get off it safely and effectively to avoid "rubberband" symptoms and Post Birth Control Syndrome

Considering family planning, is TTC (trying to conceive), or is struggling to become pregnant

Sick of counting calories, feel restricted with food, or yo-yo dieting while still not seeing the lasting results you want.

Struggling with unexplained and unresolved symptoms and have been written off by a doctor in the past.

Looking for targeted support from a nutritionist to help with hormone imbalances, thyroid dysfunction, digestive issues, or chronic disease management/

Ready to eat more, workout less, and become the best version of themselves!
While I am not a medical doctor and do not diagnose medical conditions or prescribe medication, I am here to be your partner as you learn about how your body works, undercover the root causes of your symptoms, and create lasting solutions to get you feeling amazing! I can help you prepare for and navigate appointments with your doctor, order functional lab testing for you (that you doctor has most likely not ordered for you before), and help you manage health conditions you may have been diagnosed with. We weren't meant to do life, or health, alone so let me be your trusted partner to protect the most value asset you have!
What does the program include?

If you've never worked with a nutritionist before, here's what to expect (because I hate surprises, especially when it comes to my time and money).
Clarity Call: Before our coaching relationship officially begins, I spend 30 minutes with you to get to know you, your goals, and what you are hoping to get out of our time together. Working with me is a two way relationship, and it's critically important to me that we explore if we're a good fit to work together. I'll help you understand everything I offer and answer all of your questions. This 30 minute session is completely free because we both need to make sure we are a good fit to work together before the real fun begins! If you're ready to jump in right now, book your initial consult with me HERE!
New Client Roadmapping: If you decide to work with me after having your Clarity Call, your first session will be 60-90 minutes where we will dig into your goals, define them clearly, and create your Real Health Roadmap for your program! I know that no two people are alike, so I do not use any cookie cutter content because you deserve the BEST. Even better, you'll be getting a goodie box from me (included as a part of your program investment) filled with some of my favorite things and tools to help you be successful during our time!
12 1:1 Coaching Calls: You get a total of 12 1:1 calls with me to use at your preferred pace during your 6-month program. During these calls, we'll break down your goals and work on them one at a time. I'll educate you on the science behind nutrition, fitness, and lifestyle optimization while helping you build sustainable, healthy habits that don't feel like work. Additionally, I'll create custom nutrition, fitness, lifestyle, and supplement recommendations to take the guesswork off of your plate.
Functional Lab Testing: Your program investment includes your choice of 1 functional lab test (either a comprehensive food sensitivity panel or a vitamin and mineral deficiency panel). I offer a variety of other functional lab tests (like DUTCH hormone testing, Celiac Panels, GI Mapping, and thyroid panels, just to name a few) that we can discuss and add to your program based on your symptoms and goals.
6 Months of Unlimited Support: Unlike other health coaches, or nutritionists in a clinical setting, you get my personal cell phone number to reach me whenever you need to! I firmly believe that we weren't meant to do life, or health, alone. I wish I would have had someone by my side to answer my questions day and night, motivate me, and talk to on my hard days. I want to be your health bestie, personal cheerleader, and shoulder to cry on when things get tough. Having someone to talk to, judgement free, and get the support you need will make all the difference in your success!
What my graduates are saying!
"When I was coming out of college and trying to navigate adulthood, Rachel really helped me figure out what my body wants and needs PLUS what it does not want or need. She helped me take a holistic view of my lifestyle, which was an approach I absolutely loved! Backed by science and what feels best for my body personally, Rachel provided the healthy habits I've been looking for that I can sustain throughout my life! Thank you Rachel!"
"As someone who has struggled with food anxiety and binge eating, I was nervous to work with a nutritionist in fear that it would make me obsess about food more. Quite the opposite happened working with Rachel! I was able to let go of guilt and anxiety around food and start eating in a way that made my body feel great! I now know that I can eat what I love, don't have to count calories, and can ENJOY my life while losing weight and feeling like myself again. Thank you Rach, I'm so grateful for you!"
"After I got engaged, I knew I wanted to shed a few pounds, clear up my skin, and get that 'glow' everyone talks about. I had no idea where to start and Rach's Bridal Bootcamp made it so easy! I was able to implement the changes into my life and busy schedule without adding stress to my life. When my wedding day came, I felt amazing in my own skin, my dress fit perfectly, and I definitely had the 'glow.' I can't thank Rach enough for helping me look my best on the most important day of my life!"
"When I started working with Rachel, I was tired. Tired of feeling sick all the time, tired of hating my body, and tired of being tired. After completing the program, I'm feeling so much better, I'm not exhausted all day, and I feel like I have a realistic set of tools to use to help take good care of my body for life! Rachel catered the program to my specific needs, history, limitations and stubbornness. We didn't move on to the next step until I felt like the previous step was something I could do for the rest of my life. She truly cared about me and cheered me on the whole way!"
"When I first found Rachel, I was at a low point in my life. I had insomnia, was feeling horrible everyday, and had tried ever trend out there to try to make myself healthier, lose weight, and to gain more energy throughout the day. Once I starting working with Rachel, I slowly started to feel a change in my daily routine and lifestyle. I felt the energy come out of no where and felt better about myself and what I was doing. I was slowly starting to gain my confidence back. Rachel helped me find my way back to myself, and I'm so grateful for her!"
"Rachel is my saving grace in life! She's so knowledgeable, is fair and balanced, and truly looks out for YOUR health. I feel well taken care of by her and will continue to seek her support during my journey in life!"
"I came to Rachel after not being able to conceive for almost a year and my doctor telling me 'I was just going to have to do fertility treatments.' I didn't believe that it was time for that yet and knew there was more I could do for my body naturally. Rachel immediately made me feel at ease, de-stigmatized fertility issues, and told me that we were in my journey together. After getting the right labs done, fixing underlying issues in my body I didn't even know about, and optimizing my body/life for pregnancy, I conceived naturally only 4 months later! I'm so excited to welcome my daughter in 2022 and know Rachel played a huge part in making this miracle happen!"
This is the million dollar question, isn't it? (no pun intended) I want you to know exactly what to expect when working with me because getting surprised by price is never fun.
The investment for my Best You EVER program is $400 per month billed for 6 months ($2,400 total)
Includes my favorite functional lab test – A comprehensive food sensitivity panel. We can also create a custom plan to order additional labs for you (cost not included) based on your symptoms.


Includes your 90 Minute Roadmapping Session where we'll deep dive into your health history and create a custom plan for your program together.


Includes your New Client Goodie Box filled with my favorite things to support your journey!

Includes a copy of my 7 Day Real Health Reset e-book

Includes 12 1:1 coaching calls to break down and tackle each of your goals, get personalized recommendations and advice, work on mindset shifts, and create a wonderful relationship with your body! If you choose to pay in full instead of monthly installments, you'll receive an additional coaching session for a total of 13.

Includes customized meal, fitness, and supplement plans to support your goals and take the guess work off your plate

Includes additional resources and goodies throughout the course based on your personal needs

Includes 6 months of unlimited support from me! You have my personal cell phone number so you don't have to wait to get questions answered between sessions or have to learn to use a complicated communication platform
Best You EVER Program
$
400
Monthly for 6 months
A comprehensive food sensitivty panel ($300 value)

90-minute customized new client Roadmapping Session

A Goodie Box filled with my favorite things

12 1:1 coaching calls (13 if you pay in full)

A copy of my 7 Day Real Health Reset program

Customized meal, fitness, and supplement plans

Additional resources to support your success

6 months of unlimited support from me!
Are you ready for your journey to begin?
Now that you know who I am, what I offer, what to expect, and how much it costs, are you brimming with excitement to get your journey started?! I cannot wait to meet you and work together, so let's get to it! Sign up for your free 30 minute Clarity Call below, you've got nothing to lose!