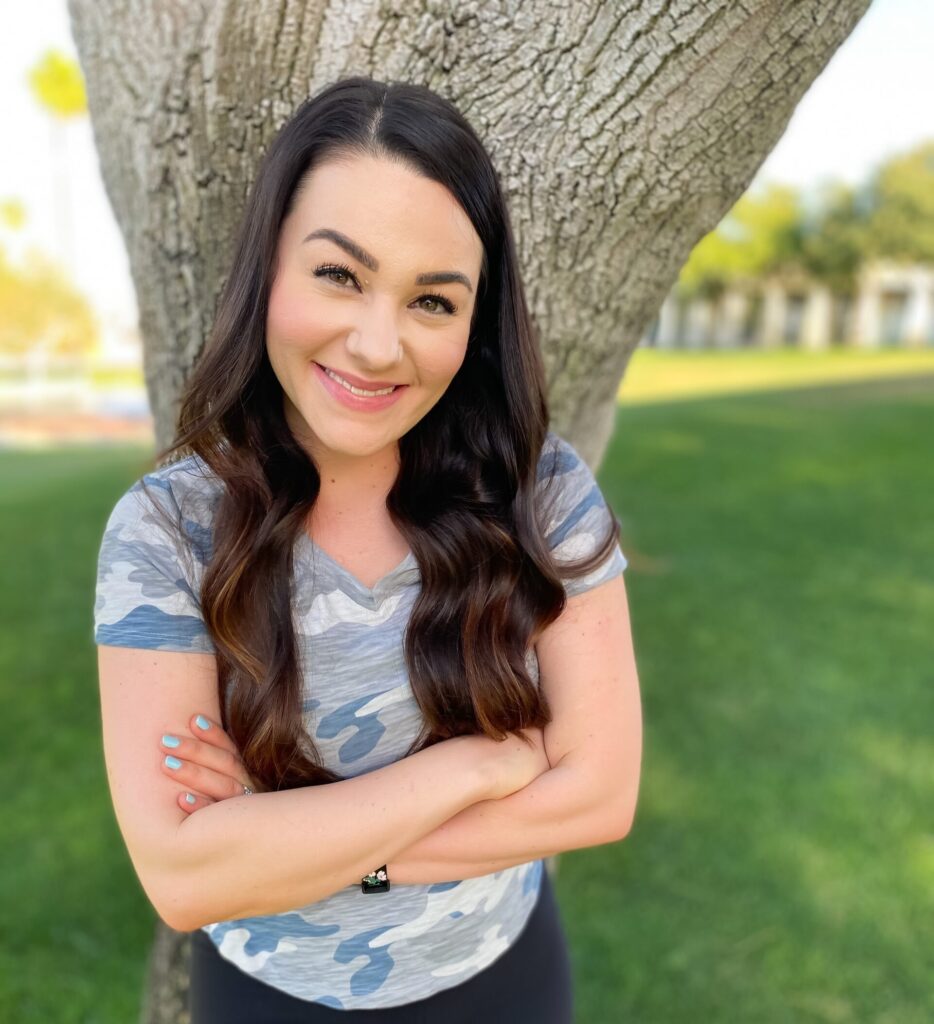 As a Holisitc Nutritionist, Integrative Nutrition Health Coach, and Corporate Wellness Consultant I absolutely love speaking about and educating people on health and wellness topics! I bring ten years of experience from my personal health journey and formal training to help people learn to live a happier, healthier life.
I have worked with a variety of companies – including small businesses, large corporations, universities, and sports teams – to provide wellness events for their employees, students, and athletes. I am a seasoned public speaker, long time member of Toastmasters International, am formally trained as a corporate leadership coach to work with high performers, senior leadership, and C Suite executives, and spent years of my own career in leadership for a large financial services firm.
Right now, I offer a few options for Corporate Wellness, but all of my programs are completely customizable to suit the needs of your company. Please use the options below as a guide, and we can create the perfect "menu" for your organization!
One Time Wellness Event: These events range from 1 to 2 hours and focus on a specific topic for your audience. Examples include: Healthy during the Holidays, New Year Wellness Kick Off, Breast Cancer Awareness and Women's Health, Mental Health Awareness, and Optimizing your Health and Productivity While Working at Home. This event time includes: Custom content created for your audience, handouts and takeaways for your attendees, and as many dedicated sessions with me as needed to execute the perfect event.

Ongoing Wellness Events: Depending on the goals of your organization's employee engagement and wellness initiatives, you may decide to contract me for a set number of ongoing wellness events for your staff. These commitments can range from 3, 6, or 12 months, and I work with you to create a content calendar and strategy for our organization that delivers exactly what your employees are looking for. Each event looks like my "One Time Wellness Event," but an ongoing partnership allows me to build greater trust with your organization, and show your ongoing dedication to their health and well being.

Corporate Wellness Challenges: Are you looking for a fun and interactive way to engage with your employees, students, or athletes while promoting a healthy lifestyle? My challenges are the perfect way to get everyone (and their families) involved! Unlike other challenges, I do not focus or promote a weight loss goal because not everyone has a goal to lose weight, is excited by the idea of "being restricted," and others may be triggered by weight loss if they have struggled with disordered eating. Instead, I focus on creating a fun, engaging, and low stress environment to help your employee build lasting healthy habits! My challenges include weekly communications, actions for your staff to take, calls with me, and of course, lots of prizes (which can be determined and approved by your organization). Challenges can run anywhere from one week, to one month, to three months and are completely customized for each organization.
How Corporate Wellness benefits your organization
As a Certified Nutritionist and Health Coach, working with me and hosting events can be the perfect way to leverage incentive budgets your company may receive from your healthcare provider. I have worked with a variety of insurance providers and understand how employee wellness budgets work and can help you create a plan to maximize your return on investment, and ensure dollars don't go to waste.
Investing in the health and wellness of your employees shows them that you care about them as people, and want your organization to be viewed as "best in class" for employee engagement and retention. When was the last time you attended an event hosted by your company that focused on your sleep quality, energy level, mental health, or a specialty topic like women's health, gut health, or nutrition for your family and kiddos? Offerings like these go a long way with employee loyalty, engagement, and their desire to recruit high performing talent.
Finally, research consistently shows that happier, healthier employees are more productive, have higher retention rates, and take fewer sick days! This means better outcomes for your organization and a better bottom line!
What do my programs cost?
Due to the nature of corporate events, and the high level of customization I offer, I want to give you an estimate of what each event time may cost. If you decide to work with me, we will firm up the pricing for your event(s) or challenge together to ensure it works for your organization's designated budget.
One Time Wellness Event: Starting at $500+

Ongoing Wellness Events: Starting at $1000+

Corporate Wellness Challenges: Starting at $1500+
Are you ready to get started?
Now that you know who I am, what I offer, how it benefits your organization, and how much it costs, are you brimming with excitement to get started?! I cannot wait to meet you and work together to create the perfect plan for your organization, so let's get to it! Sign up for your free 30 minute Organizational Wellness Consultation below, you've got nothing to lose!