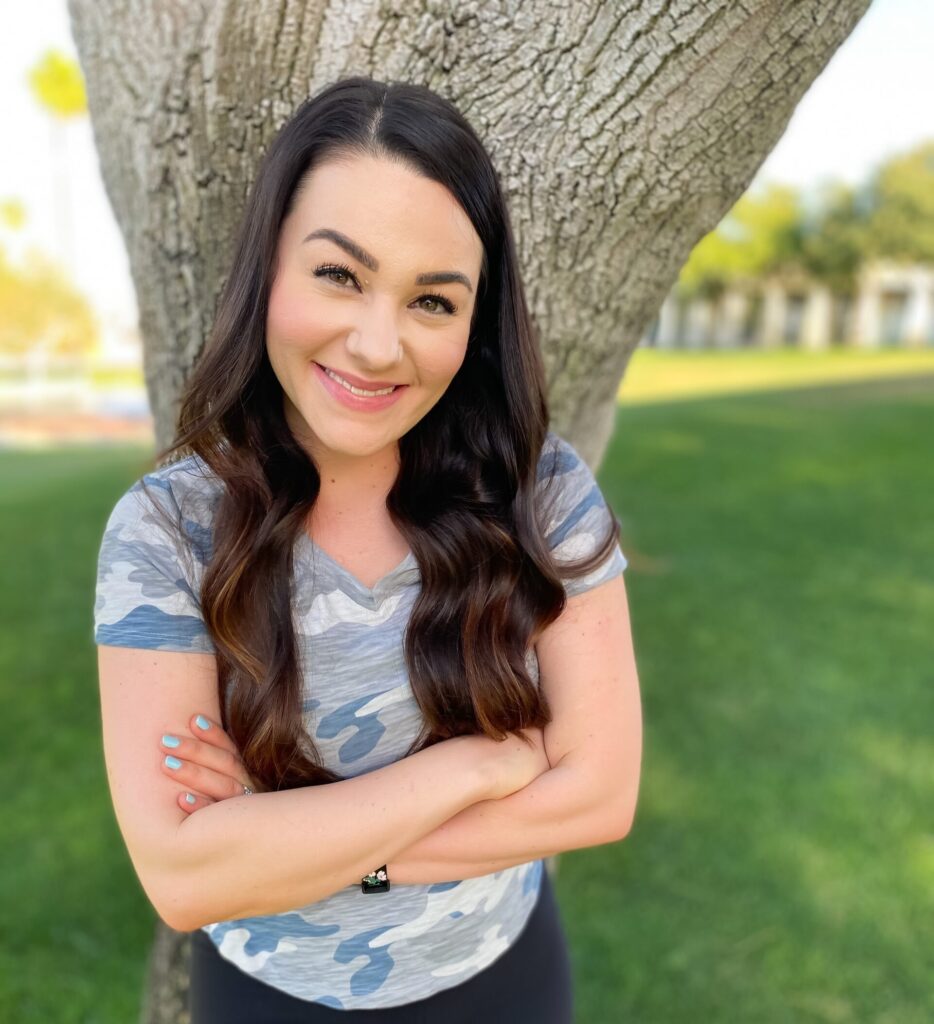 I'm Rach, your health BFF, and I'm so glad you're here! My role as a Holistic Nutritionist and Health Coach is to provide you with health, nutrition, fitness, and lifestyle support to be the best version of yourself. I began my own health journey 12 years ago and wish so much that I would have had a coach to help me through the tough stuff. I look back now and wonder how much faster I would have made progress if I had someone in my corner to give me guidance, advice, and answers to questions I couldn't figure out myself.
My own journey inspired me to become that person for YOU because my life has been so transformed through the work I've done and I want you to be the person you always knew you could be!
My 6-week Bridal Bootcamp is designed to teach you everything I wish I would have done before I got married so you can look and feel your best on the big day! It's been 5 years since my wedding and I realize that I would have done things VERY differently to prepare for my own wedding if I could go back.
I'll teach you all the "I do's" and don'ts to prepare for the big day! My goal is to help you reduce inflammation and bloating (and shed a few pounds if that's your goal), have clear, glowing skin, and grow the hair of a mermaid for all your wedding looks. We'll cover nutrition, fitness, and lifestyle optimization so you can enjoy wedding planning and your engagement without killing yourself in the gym or only eating salad!

This program is perfect for anyone getting married in the next 3-12 months, or may be engaged soon and wants to get a head start! Everything I'll teach you will help you look and feel your best now, on your wedding day, and for the rest of your life!
What does the program include?

Clarity Call: Before our coaching relationship officially begins, I spend 30 minutes with you to get to know you, your goals, and what you are hoping to get out of our time together. I'll help you understand everything I offer and answer all of your questions. This 30 minute session is completely free because we both need to make sure we are a good fit to work together before the real fun begins! If you're ready to jump in right now, book your initial consult with me here!
6 Weeks of 1:1 Coaching Calls: We will meet weekly to cover nutrition, fitness, and lifestyle optimization to help you look and feel your best on your big day! I'll provide custom meal plans, fitness routines, and lifestyle recommendations so you can get the results you want while still enjoying your engagement and wedding planning.
Custom Supplement Protocol: I've curated my favorite supplements that support healthy skin & hair and reduce bloat & inflammation. I'll create a custom protocol for you based on your specific needs and dietary concerns so you can get that amazing *glow* from the inside out!
My 2 Week Wedding Countdown Guide: I've created a "final countdown" guide to help dial up your confidence and dial down stress in that final push before the big day! I don't want you to stop eating, worry yourself sick, and kill yourself at the gym. I want you to be able to focus on a few keys things, while spending the majority of your energy getting in the right headspace to enjoy the best day ever!
Ongoing Support: Whether your wedding is next month, or in a year, it can make a huge difference to have someone in your corner! I will provide ongoing support until your wedding day, regardless of when it is, because that's the kind of support I wish I would have had before my wedding! If you need a boost of motivation, aren't sure what to eat, or need some guidance on a wedding decision, I'm your girl! I want to be your health bestie, personal cheerleader, and shoulder to cry on when things get tough.
This is the million dollar question, isn't it? (no pun intended) I want you to know exactly what to expect when working with me and I know how expensive wedding planning can be, and I don't want your investment in yourself to break the bank!
The investment for my Bridal Bootcamp program is $250 per month for 4 months ($1000 total investment)
Includes six 1:1 coaching calls with me to break down and tackle each of your goals, get personalized recommendations from me, and create a loving and confident relationship with your body for your big day!

Customized meal plans, fitness routines, and lifestyle recommendations to get you wedding ready

My 2-Week Wedding Countdown Guide to dial up your confidence and dial down stress right before the big day

Any advice or guidance you need on wedding planning from someone who's been there

Ongoing support from me! I give you my personal cell phone number and am available to answer questions, give you "as-needed" support up until your big day, and send motivation your way whenever you need!
Bridal Bootcamp Program
$
250
Monthly for 4 months
Includes 6 1:1 coaching calls (7 if you pay in full)

Includes customized meal, fitness, and supplement plans

Includes a copy of my 2-week Wedding Countdown Guide

Advice and support as you navigate the stress of wedding planning

Includes 24/7 ongoing support from me until your BIG DAY!
Are you ready for your journey to begin?
Now that you know who I am, what I offer, what to expect, and how much it costs, are you brimming with excitement to get your journey started?! I cannot wait to meet you and work together, so let's get to it! Sign up for your free 30 minute Clarity Call below, you've got nothing to lose!